Summer Vegetable Tray with Chickpea and Sun-Dried Tomato Dip

recipe
This appetizer tray features fresh, crispy vegetables and a creamy, savory chickpea dip. Reminiscent of traditional hummus, this bean dip is flavored with sun-dried tomatoes, basil, and lemon, offering an authentic taste of summer.
Ingredients:
1 cup canned chickpeas, rinsed, drained
½ cup chopped basil leaves
¼ cup plain yogurt
3 oil-soaked sun-dried tomatoes, drained, chopped (about 2 tablespoons)
1 to 2 tablespoons water, as needed
1 tablespoon fresh lemon juice
1 teaspoon lemon zest
1 teaspoon minced garlic
¼ teaspoon salt
¼ teaspoon freshly ground black pepper
Vegetable Tray:
1 bunch radishes, trimmed
1 small head broccoli, chopped into 1-inch florets
1 small head cauliflower, chopped into 1-inch florets
1 red bell pepper, seeded, sliced
Directions:
Place all ingredients except water in a food processor; blend until smooth, adding water as needed to achieve desired consistency.
Back to the Chickpea Recipes home page.
Data:
Published: June 14, 2010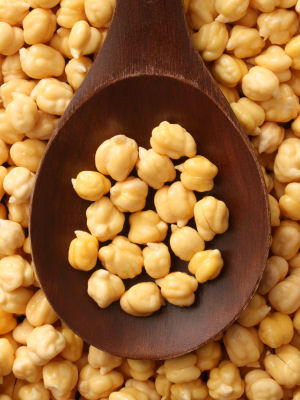 Similar Recipes:
Sweet and Spicy Chickpea Curry
Sweet, spicy, and delicious, this unusual curry features turkey, tomatoes, coconut milk and chickpeas for a memorable and delec...
Red Cabbage and Chickpea Salad
An easy and simple Red Cabbage and Chickpea salad is a hearty and savory way to start any meal. Tender chickpeas and zesty red ...
Summer Salad with Smoked Trout and Citrus
All sorts of flavors going on in this peppy summer salad: sweet, salty, tangy, spicy—it's delicious!
Summer Salad with Pork Chops
A light summer salad bursting with flavors, this Pork Chop salad will be an instant hit, and a meal in itself. Fresh fruit, cru...